Why Land First
We show property in all four seasons, seven days a week, and stand ready to serve you today.
Land First has acquired, readied and delivered over 3,000 acres of rare and unique properties to hundreds of satisfied new owners, selective land buyers like yourself – but this didn't happen overnight.
Only Unique and Rare Opportunities
Since 1998, Land First has been securing exceptional land that offers great potential benefits to the full spectrum of future landowners. We search in remote corners and undiscovered areas. We purchase in bulk at favorable wholesale prices. We deliver feature-packed properties at current market value or below. Our beautiful land really sells itself because we offer rare and unique property situations at a favorable value.
For every property we offer, we may have passed on hundreds of others. The land, price and situation must offer everything so that we in turn can offer you the most. That's our goal: to deliver land that will fit your wishes, needs and requirements. This can take time. To acquire some of our properties, we have negotiated for over ten years. Affordable price and amazing benefits make our land very good, but Land First does more.
The Most Desirable Properties: Waterfront Acreage and Land by Protected Forests
Some of the consultants at Land First have been in rural real estate for over 32 years and collectively we have have worked with tens of thousands of potential land buyers. So they know what buyers want and ask for. And for over 23 years we've continued to provide land with the features our customers desire most – waterfront or water access, accessibility to conveniences, seclusion, mature woods and close proximity to state forests. The three most-requested land types are waterfront/water access, access to a good road with utilities and wooded property bordering public land state forests. In fact, a recent online surveys showed that "water feature" is requested by land buyers 200% more often than any other amenity. Most of our properties have direct access to a lake, river, stream or pond. And our properties are close to state forests, providing more land for expanded recreation opportunities and additional green space for maximum privacy. We deliver what you want and what the market demands. But having high demand property with rare and unique situations at or below market value is not enough.
Feel Confident and Secure
Land First does more than just sell unique properties and rare situations at affordable prices. Land First adds more value to each transaction by including important guarantees and assurances. You'll receive vital safeguards for long-term satisfaction. These important benefits make new owners feel comfortable, confident and secure with their Land First purchase. Our properties mostly come with:
Warranty deed or bargain and sale deed with certified abstract availability
Recent fully registered survey
Title insurance availability and/or certified abstract availability
Physical and legal access
Full disclosure in lot information booklet
Federally registered land vendor
Buildability
Protective deed covenants; and
Lot information statements.
Our sales team's professionalism and respect will help you feel at ease and they'll serve you warmly and with a personal touch. But they also understand that ultimately your confidence will rest on your understanding of the total transaction and your trust in the documents and agreements.
Lean on Our Land Experts
While we think our land sells itself, we believe the human element is just as important. Our teams of in-house consultants are full-time land experts who have intimate knowledge of every Land First property they show. They walk and explore each property and can show you:
Potential building sites
Possible driveway locations
Deer runs, wildlife and forestry information
Best recreation spots on and near the property
State forests and trails
Boat launches; and
Other important features such as areas and types of timber and other natural resources
Consultants can also share extensive information about everything you might want to know as a new property owner looking to improve your real estate holding. They'll tell you about the best local water well-drillers, excavation contractors, cabin builders and home construction groups, just to name a few.
Good Land Stewards – Environmental Conservation
The people at Land First all grew up, live and work near the woods. We all enjoy living and working along the edge of wilderness areas we call home. We enjoy investing our spare time in outdoor activities on the waterways or in the woods. We've all come to understand that we need to leave these special natural settings in better shape than when we discovered them. Land First seeks to protect the environmental integrity of our properties for generations to come. Our appreciation for protecting the resources that surround us is why we embrace proper land management and low-impact design. Our protective deed covenants help disallow abuse of the environment and promote healthy soil, watershed, vegetation and timber practices. Our full-disclosure statements provide detailed information about local, state and federal agencies that can assist new owners with proper land use management. Being good stewards of the land is common sense. Conserving and protecting these beautiful areas is the right thing to do for us and our children. We're not a logging outfit. Many other land agencies cut trees off the property just before they sell, which is permissible if done properly, but we seldom harvest timber from our properties. If and when we do, we would aim to do it properly and under the best conditions possible resulting in a more minimized impact and allowing internal woods roadways and increasing sunlight to the rest of the forested canopies. This leaves renewable and sustainable resources available for you for long term enjoyment.
Service – Before, During and After the Sale
We can help you achieve your dream of land ownership. But we don't just sell land, we build relationships. Our office doors are always open to customers before, during and after the sale. When you're closing your property we'll be there to help with the closing details, attorneys and lenders. Then we can help you with ideas to site your cabin location and give you multiple options for local builders and contractors. Giving you the best opportunity to get exactly what you need, within your budget ranges.
We're focused on helping you, and satisfying you, so we can grow our company's integrity. That's why you should not hear Land First bad-mouthing other land companies. Our products, people and service speak for themselves, as does the hundreds of the new satisfied lake and waterfront owners we have gladly served since 1998.
We show property in all four seasons, seven days a week, and stand ready to serve you today.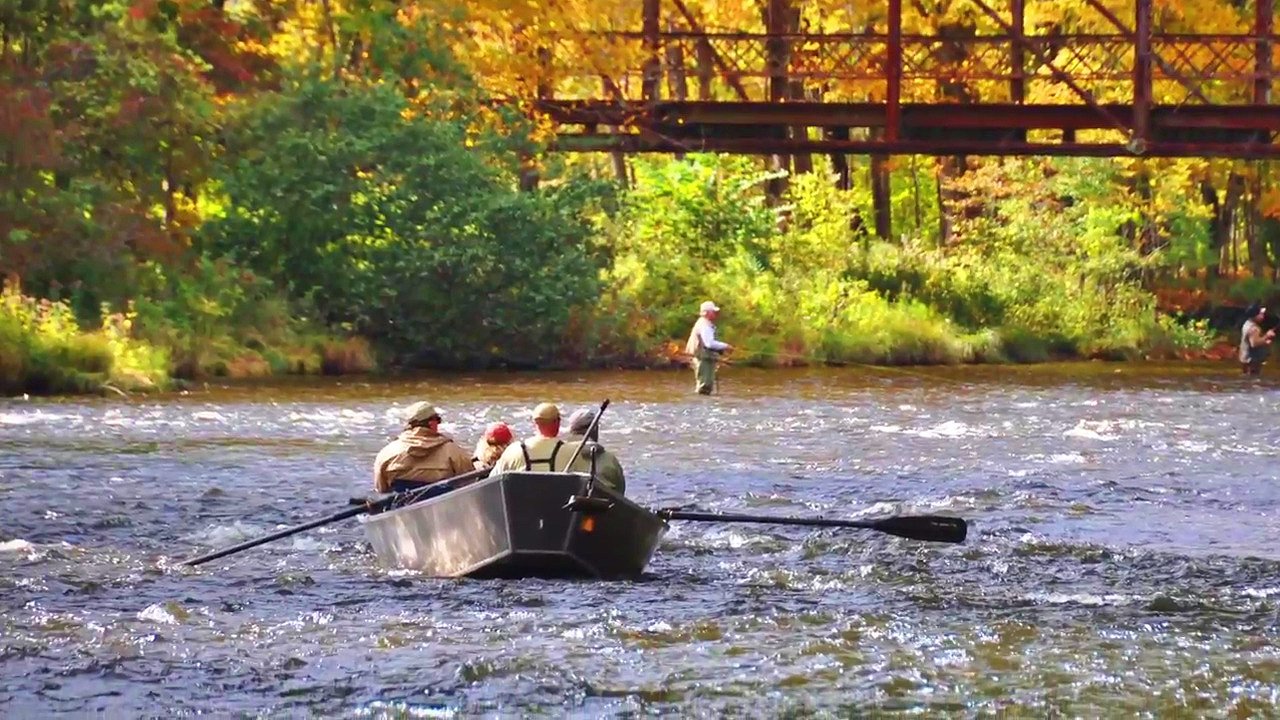 See your next new property today, you deserve it!
Since 1998, we have helped hundreds of discerning folks, people like yourself, find dream property.
Call Toll-Free: 888-683-2626
Contact Us